Welcome to our in-depth guide to selecting the ideal carpet tile for cinema. At AuditoriumCarpet, we recognize the value of providing moviegoers with a welcoming and visually pleasing experience. This tutorial will walk you through all you need to know about carpet tiles for cinemas, whether you're a cinema carpet tile owner, interior designer, or simply a movie watcher.
The Advantages of Film Carpet Tile
Comfort and Acoustics:
Carpet tiles for movie theaters are specifically made to improve the acoustics in the theater, resulting in a more immersive viewing experience. Long movie sessions become enjoyable due to the added level of comfort provided by the softness underfoot.
Durability and Longevity:
Premium cinema auditorium carpet tiles are made to resist high foot traffic, guaranteeing that they will continue to look great and work well for many years to come.
Simple Maintenance:
In movie theaters, spilled drinks and munchies are frequent occurrences. Maintenance is simple thanks to how simple it is to clean and replace carpet tiles.
Selecting the Best Film Tile Carpet
Several important aspects come into play while choosing carpet tiles for your theater: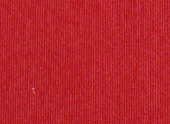 1. Design and Style
Take into account your theater's general motif and interior layout. Choose carpet tile flooring that enhance the aesthetics and foster a cozy atmosphere.
2. Substance and Texture
Look for cinema carpet tile made of materials that absorb sound, such as wool or nylon. Better sound insulation and good stain and dirt concealment are provided by textured tiles.
3. Pattern and color
Dark carpet tile flooring are a common choice for movie theaters because they conceal spills and stains easier. While enhancing visual attractiveness, patterns can hide signs of wear and tear in a certain area.
4. Dimension and form
Select cinema carpet tile based on the size and configuration of your auditorium. While smaller tiles allow for more detailed designs, larger tiles are easier to install.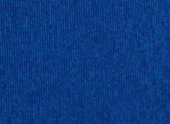 Stunning Cinema Carpets
We at AuditoriumCarpet take pride in providing premium movie theater carpet tiles that improve the viewing experience:
1. Cinema Auditorium Carpet: Our specially designed carpet for Cinema auditorium carpet is made to lower noise, improve acoustics, and provide the highest level of comfort, all while retaining a magnificent aesthetic.
2. Cinema Carpet Tile Flooring: Enjoy the ease of our quick-to-install cinema carpet tile flooring, which is available in a variety of hues and patterns to match your preferred style.
3. Customizable Designs: We provide personalized design options so you may give your theater a special feel. Let your imagination show with striking designs and vibrant hues.
For many years, AuditoriumCarpet has earned a solid reputation in the marketplace. Numerous auditoriums have been decorated with our cinema carpets, which offer unrivaled comfort and design. Visit our website for a huge selection of premium auditorium carpet factory solutions if you're ready to upgrade your theater.
Conclusion
To give moviegoers a compelling and cozy experience, selecting the ideal carpet tile for cinema is crucial. Don't forget to give priority to materials that improve acoustics and offer longevity and ease of maintenance. We at AuditoriumCarpet are committed to offering the best movie carpets that not only wow but also endure. With the help of our excellent carpet tiles, enhance the moviegoing experience for your audience and leave them with enduring memories. Explore our extensive selection of Auditorium carpet factory solutions from us to make your theater a true paradise for moviegoers.