We are delighted to welcome you to the world of auditorium carpets. The unseen benefits of these adaptable carpet tile flooring coverings, which go beyond aesthetics and lend an air of luxury to any auditorium venue, are what we at AuditoriumCarpet are eager to share. The benefits of carpet tiles will be discussed in this article, with a special emphasis on their practical uses in movie theaters. In order to understand why Auditorium Carpets are the ideal option for your entertainment venues, let's start our investigation.
How do Carpet Tiles Appeal?
Imagine entering a theater and stepping onto a nice, velvety carpet. The appeal of auditorium carpet from Turkey lies in this. These carpet tile for cinema offer a cozy and welcoming atmosphere that creates the ideal environment for watching movies. Because carpet tiles are modular, unlike traditional carpets, damaged parts can be easily replaced without needing to replace the entire carpet, simplifying upkeep.
Enhancing Cinema Acoustics:
We are aware of the importance of a cinema auditorium's acoustic environment in providing an engaging viewing experience. Effective sound absorbers, carpet tiles lower noise reflections and improve sound quality. This not only enhances the audio experience for moviegoers but also avoids disturbing nearby locations with loud noises.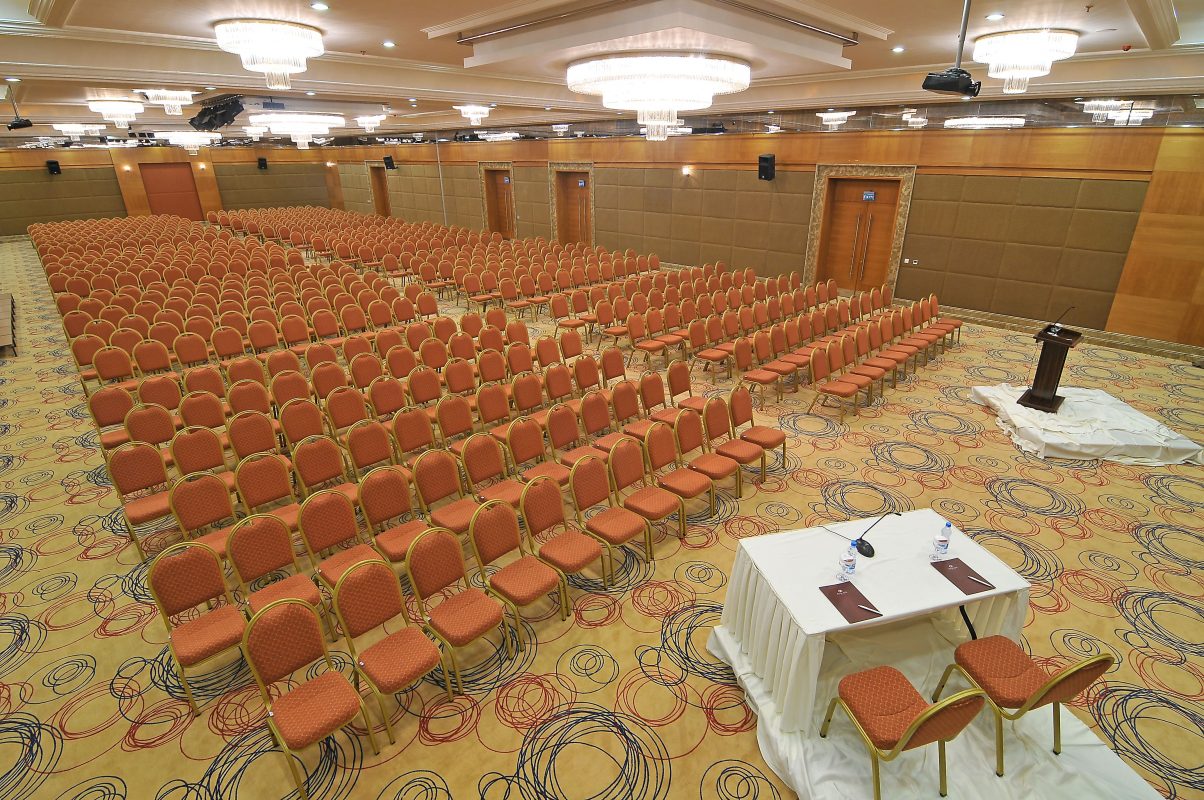 Safety First – Slip and Fire Resistance:
Auditorium carpet from Turkey are made with safety in mind. Safety is our top priority. These carpets provide anti-slip qualities that lower the possibility of accidents, especially in auditoriums with low lighting. Additionally, a lot of carpet tile for cinema are made with materials that are fire-resistant, adding an extra degree of security.
Numerous Design Possibilities:
With Auditorium Carpets, there are countless design possibilities. You can customize your movie theater with our wide selection of tile collections to create a special atmosphere that goes with your overall theme. You have a variety of design options at your disposal, from striking patterns to delicate textures.
Best Manufacturer of Carpet Tiles:
Look no further than AuditoriumCarpet, a reputable carpet tile manufacturer, for the best and most cutting-edge carpet tile on the market. We take pleasure in providing top-notch items that are tailored to your unique needs thanks to our years of experience and dedication to perfection. Explore our collections on our website to select the ideal Auditorium Carpet for your theater.
Turkish carpets have a well-deserved reputation for being of the highest quality, and our commercial carpet tile are no exception. Our carpets are meticulously woven from the roots of carpet weaving traditions. Traditional methods and contemporary technology are combined to create resilient, opulent carpets that can tolerate high foot activity while radiating beauty.
Conclusion:
We hope you can now see why Auditorium Carpets are the best option for movie theater auditoriums as we come to an end with our exploration of their hidden benefits. Their functionality includes acoustic improvement, safety assurance, and simple maintenance in addition to aesthetic appeal. We at AuditoriumCarpet are quite proud of our reputation as a dependable tile producer with high-quality goods that last the test of time.
Explore our extensive selection of commercial carpet tile if you want to take your movie going experience to new heights. Partner with AuditoriumCarpet to design captivating auditorium environments that enthrall viewers and leave an impression. Utilize your imagination with our design options, and be confident that our carpets will highlight your cinema's attractiveness while providing unrivaled benefits. The audience at your movies will appreciate it!